STYLPRO Beauty Podlette
Keeping you organised in style.
Store your favourite cosmetics all in one place with the STYLPRO Beauty Podlette
This stylish, multi-functional storage pod is ideal for keeping different sized cosmetics, makeup, toiletries, accessories and more!
Want to know more?
How it works

From lipsticks, makeup brushes, perfumes, and jewellery, to nail polishes, cleansers, and moisturisers, it's the perfect new way to keep your favourite products organised.

With four different sized storage sections, the STYLPRO Beauty Podlette can store all of your favourite cosmetics together, keeping your room, bathroom and dressing table clear from clutter.
Features and benefits

⭐4 different sections for various sized cosmetics, makeup, toiletries, & accessories
⭐2 styles to choose from
⭐2 x smaller drawers, 1 x larger drawer
⭐Transparent and visible top for display of products
⭐Portable with handle
⭐Lightweight design
⭐Ideal for home use or travel
⭐The ideal to keep beauty products tidy and organised
⭐Stylish detailing
⭐Waterproof
⭐Detachable sections for travel and storage

What do you get in the set?

✅ 1 x STYLPRO Beauty Podlette
✅ 3 x drawers
✅ Detachable lid
How big is it?

The STYLPRO Beauty Podlette (smaller size) is 25.5cm(L) x 23cm(W) x 32.5cm(H)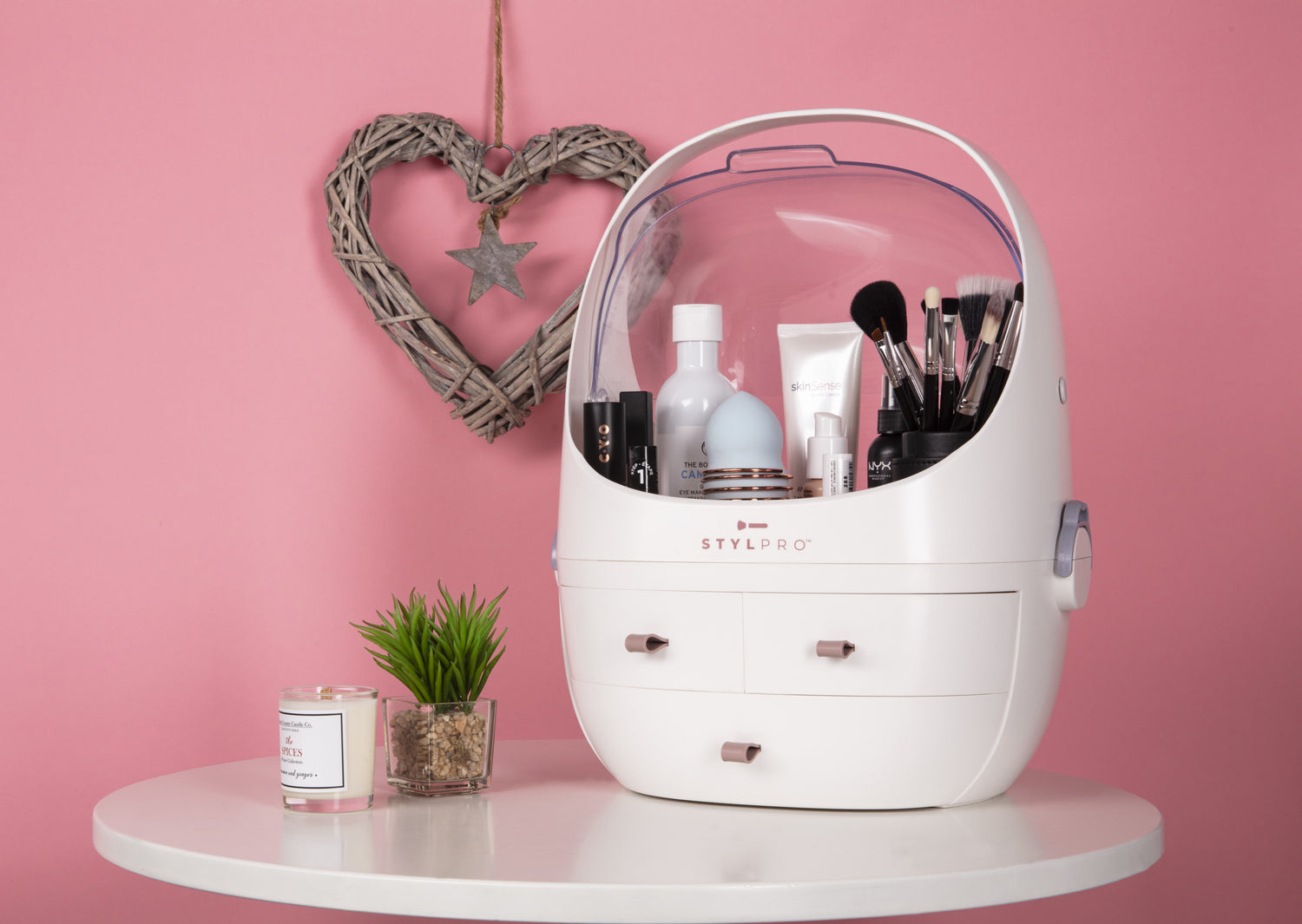 Need something bigger?
Looking for something larger to fit all of your beauty products and skin care? We've got it covered. Check out the larger STYLPRO Beauty Pod here:
Shop now