STYLPRO Sustainable Bamboo Range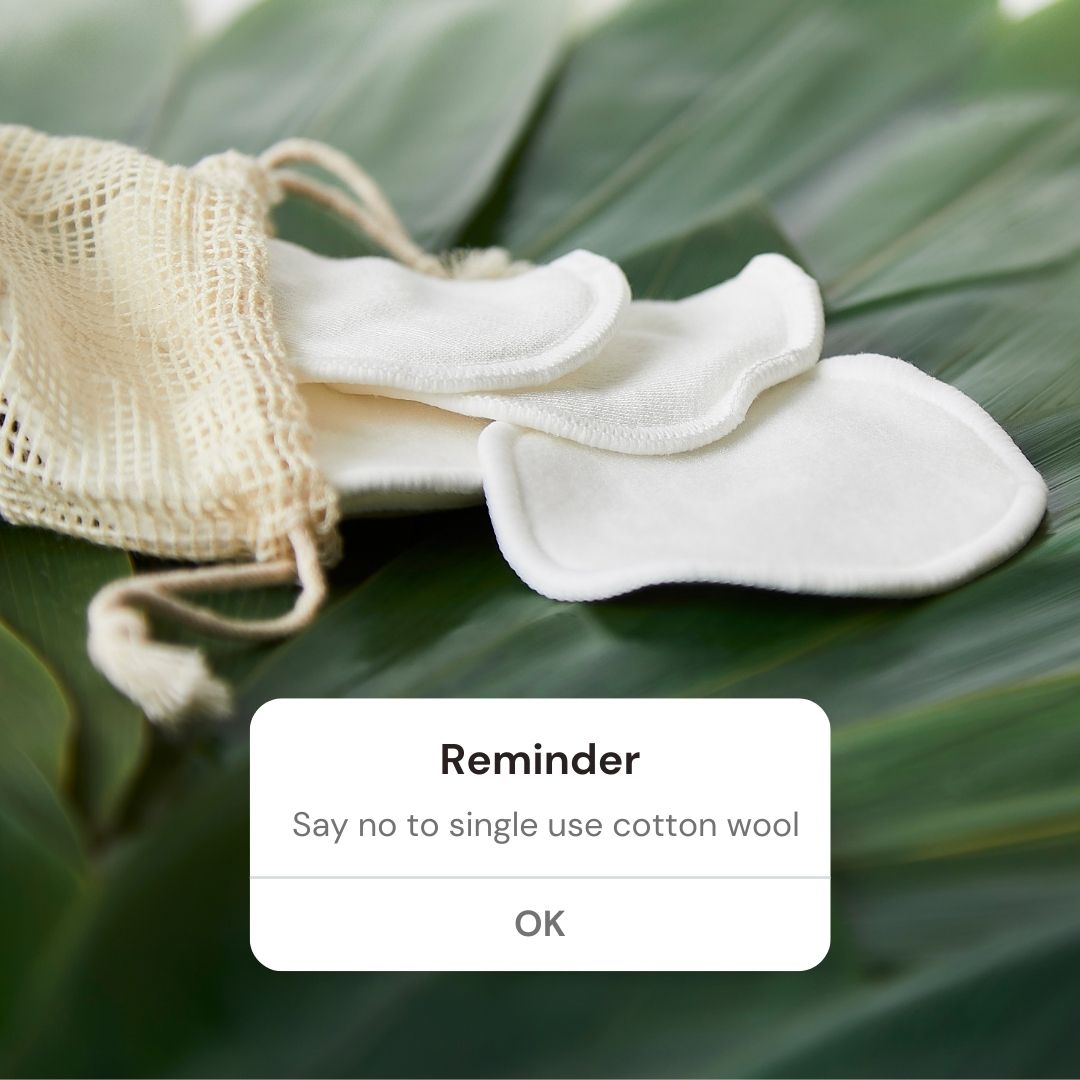 Reduce, reuse, remove
STYLPRO'S Reusable Bamboo Makeup Remover Pads, are the solution to awaste-free beauty regime. STYLPRO's Reusable Makeup Remover Pads are made of 100% naturally derived products and GOTS certified cotton and bamboo, so there is no need to worry.
Environmentally friendly

On average, it takes 500 years to biodegrade one wet wipe, contributing to 11 billion wipes in UK landfill every year. The STYLPRO Bamboo Reusable Makeup Remover Pads wipe away the need for single use wipes and cotton wool.

 

Reusable

Wash used pads up to 1,000 times!Unlike cotton wool pads and wipes, our reusable makeup pads are here for your sustainable future.

Sustainable Bamboo

Bamboo is a sustainable, self-regenerating crop, meaning it does not need to be replanted after harvesting. It just keeps growing. It doesn't need the harmful pesticides or fertilizers that cotton does to grow, and bamboo requires 1/3 less water than cotton!

Soft & Durable

Unlike many other reusable bamboo pads, the STYLPRO gorgeously plush pads are 3 ply making them extra soft and delicate on your skin.
Want to know more?
Machine washable

Not only are our Bamboo Makeup Remover Pads reusable, they are also machine washable and come with a stylish and convenient 100% cotton laundry bag so they won't get lost or damaged in the wash.
Features and benefits

⭐Sustainable substitute to cotton wool and single-use makeup removal
⭐Bamboo is a self-regenerating and sustainable crop
⭐Bamboo does not require harmful pesticides to grow
⭐Anti-bacterial properties
⭐3-ply and super durable
⭐Holds more product than cotton
⭐Reusable
⭐Washable up 1,000 times
⭐Super-soft
⭐Comes with a protective natural cotton laundry bag
⭐Recyclable packaging
How do you use it?

How to use

🖤Ideal for everyday removal of makeup cleansing.
🖤Apply the product directly to the pad and gently wipe away.
🖤Can be used and washed up to 1,000 times before replacing!
🖤Wash at 30° C inside the laundry bag provided and leave to air dry naturally.
Additional information

Pads: 70% Bamboo, 30% Cotton
Laundry bag: 100% Natural Cotton
Or buy from your favourite retailer: